I have been using the Facebook web data connector from tableaujunkie.com for a while. However, it is limited to only a couple of the insights you can get out of Facebook. Moreover, it was using a rather old version of Facebook's API. So I decided to write my own versions of the Facebook Web Data Connectors for Tableau. The outcome is two connectors:
Facebook Page Insights Web Data Connector
This connector is meant to get the actual insights for the page. Each record is a date.
https://www.sorendam.com/tableau/facebook/page-insights-web-connect.html
Facebook Page Feed Web Data Connector
This is looking at the page feed data. Each record is a post on the page feed.
https://www.sorendam.com/tableau/facebook/page-feed-web-connect.html
How to use the connector
First, make sure you are using a recent version of Tableau as these scripts are using version 2 of the Web Data Connector. As far as I remember you need to have version 10.1 or above.
Open Tableau and select "Web Data Connector" from the menu.
Enter one of the URLs above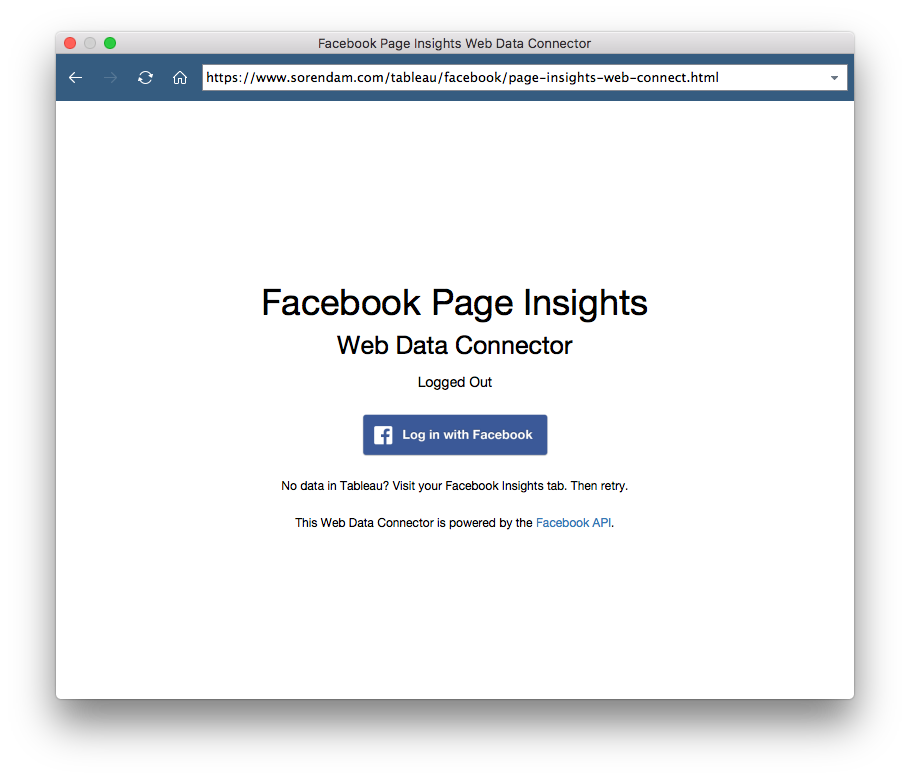 Go ahead and log in with your Facebook account. You need to have access to the insights of a page at a minimum. Furthermore, you need to accept that the app will get access to the relevant details.
Once this is done you should be able to see all the pages that you have access to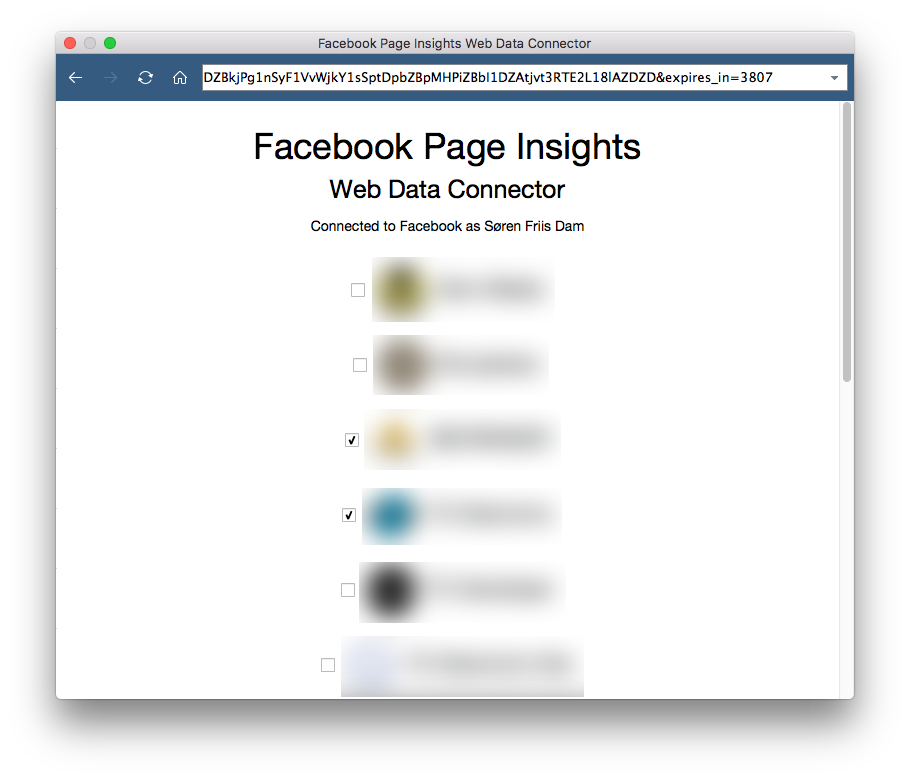 After selecting the pages you want to analyse press the "Get Page insights" button and you are ready to go.
Now you are ready to extract the data. Note that it can take quite a while to extract it. Go ahead and analyse. You should be able to something like this easily…
Compare page likes and page post impressions for two pages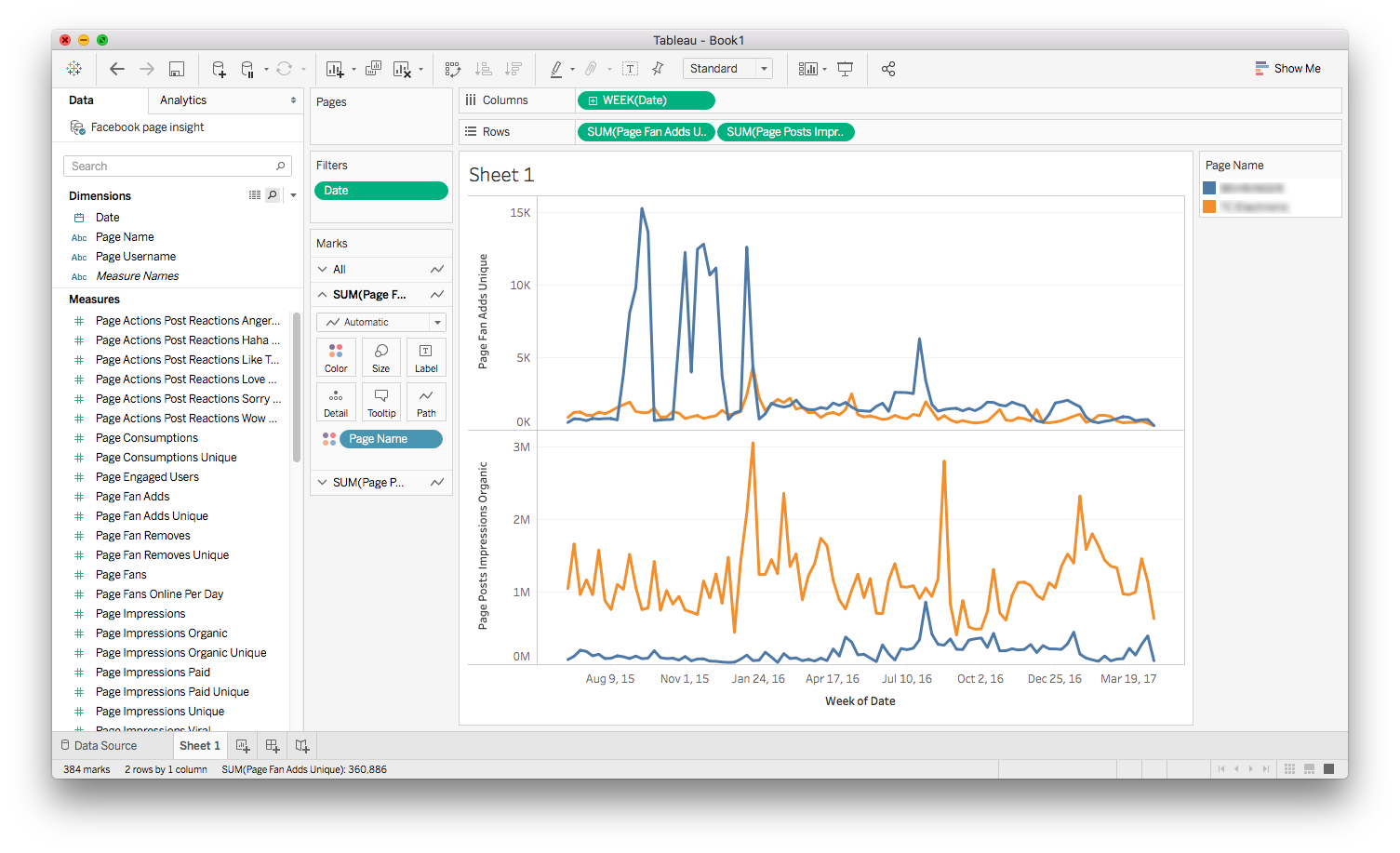 Is there a relation between character count in a message/post and the number of impressions and likes it receives? It looks like it…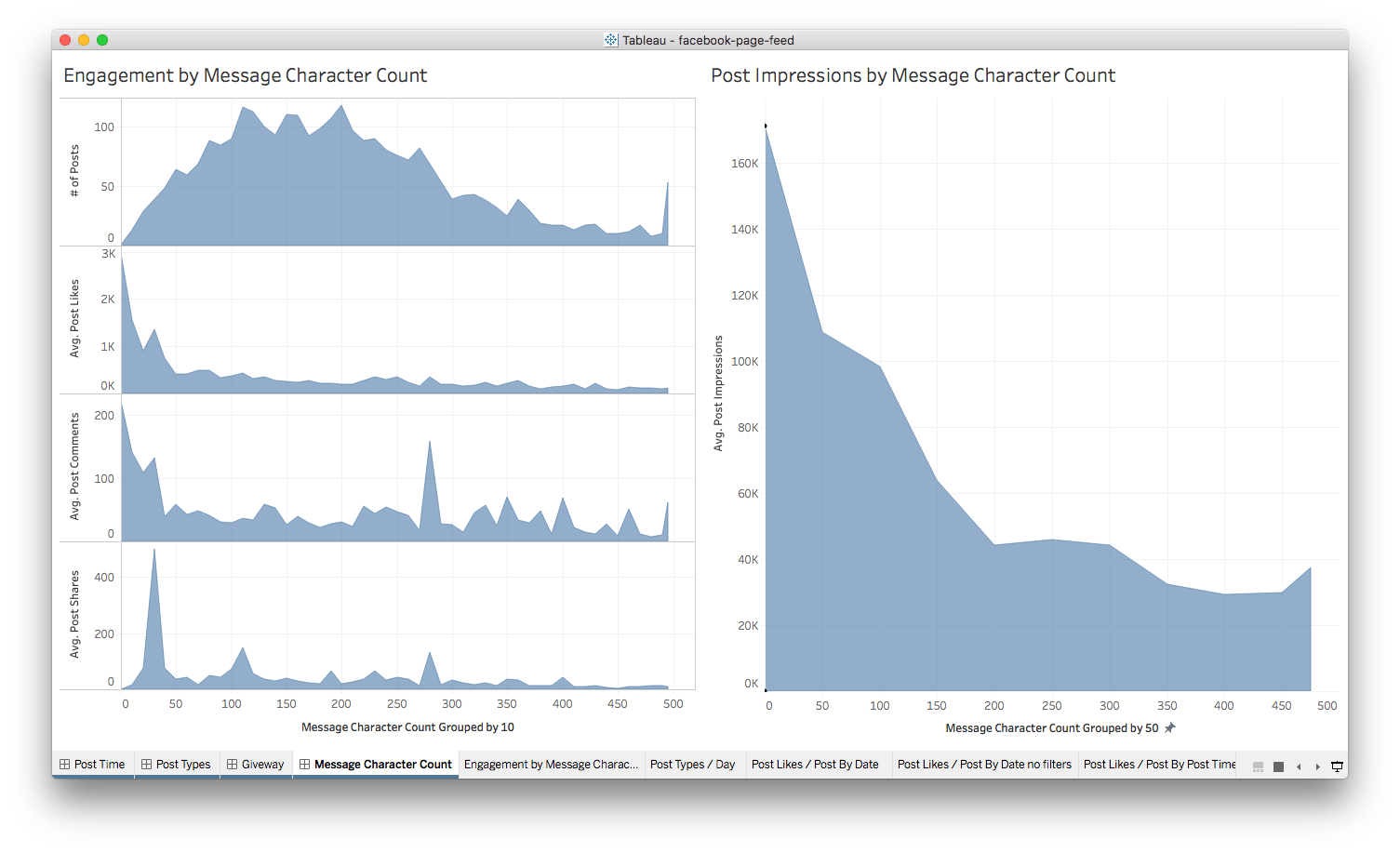 Want to host this yourself?
That is possible as the code is available on GitHub. You will have to create a Facebook App with login permissions as well as permissions to read insights.
Changes you need to make in the files
You need to change the APP_ID and the BASEURL constants in the JavaScript files.
Facebook app setup
Under settings remember to add your App Domains and your website URL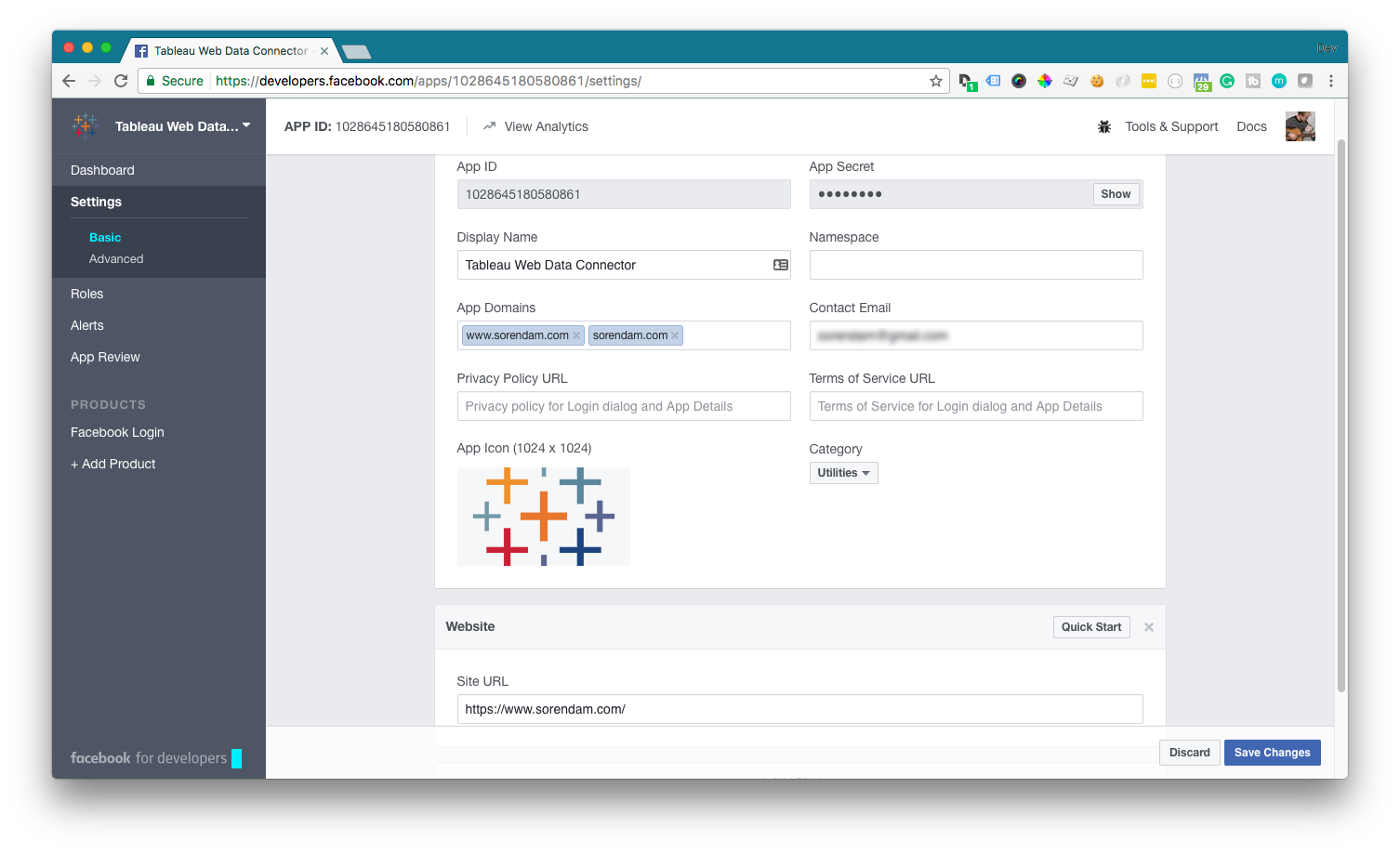 Under Facebook Login make sure to set the "Valid OAuth redirect URIs" to match where you have placed the pages on your server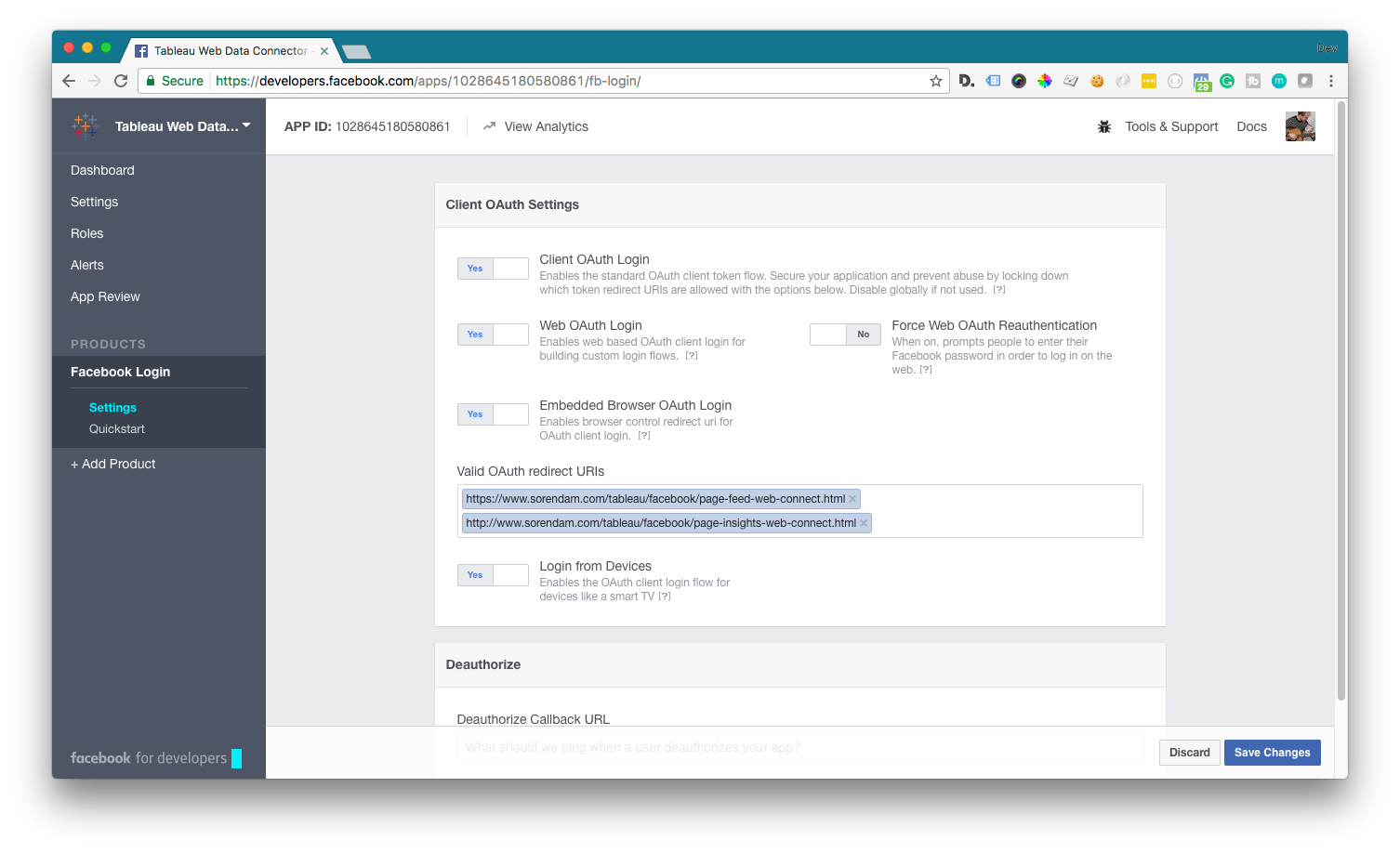 Finally, you want to make sure that you can use the app.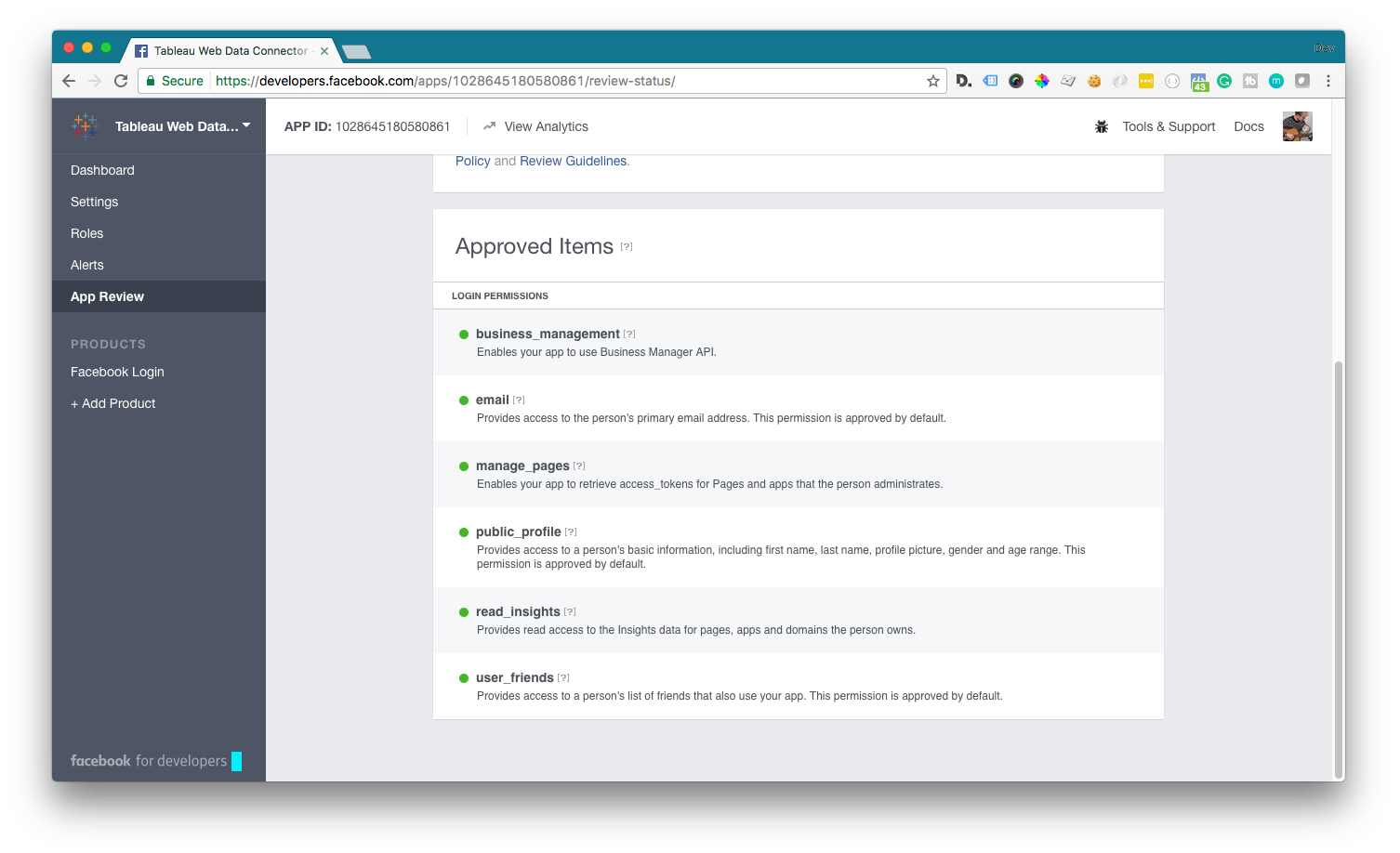 I hope this has helped you analysing your Facebook data.